THE TRUTH ABOUT THE CANADA GOOSE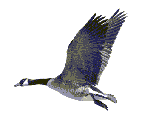 *****************************************************************
Lake Lapeer Association has taken a pro-active approach to limiting the number of geese on our lake.  If the population of geese numbers over 25 in the summer, geese are rounded up and removed from the lake by a reputable service.  Homeowners can discourage the geese from staying year round on our lake by not feeding them and not installing bubblers that maintain open water over the winter.
*****************************************************************
HERE ARE THE FACTS ABOUT THE CANADA GOOSE:
1. The life span of a goose can be up to 24 years.
2. Mating is for life. If a mate is lost, a new mate is often found.
3. Each female lays 5-7 eggs and can lay as many as 12 eggs every year, so if
most survive (with very minimal natural predators), the population
doubles very quickly.
4. Nests can be very large, up to 4 feet across, built on land, and
usually close to water.
5. Molting of adult birds occurs every summer, for up to a 6-week
period, rendering all birds flightless
6. Population growth ranges from 10 to 17% annually.
7. Geese typically return to the same nesting and hatching sites every
year.
8. Geese graze for food and spend a large amount of time eating grasses,
roots and leaves. Up to 12 hours per day can be spent foraging for food.
9. An adult goose eats up to 4 lbs of grass daily.
10.  Adults live up to 24 years and every adult goose drops 2 lbs. of fecal matter daily.  That's 17, 520 pounds of manure over a bird's lifetime.  Just 50 geese can produce 2 1/2 tons of excrement in one year.  They not only poop on land, but also in our lake.
11.  Goose fecal matter has been linked to the spread of diseases and bacterial infections. (CDC)
********************************************************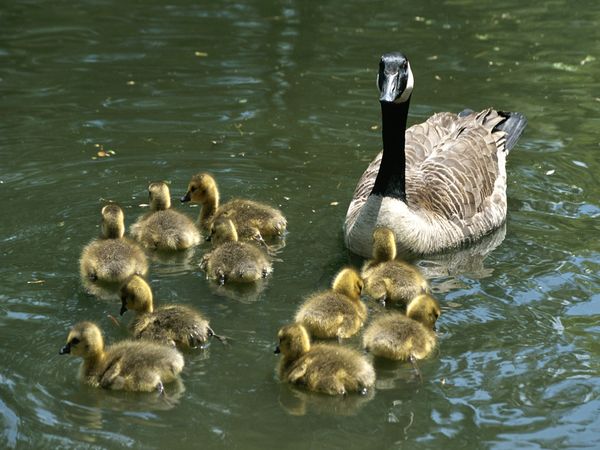 Please do not encourage the geese to stay on our lake!