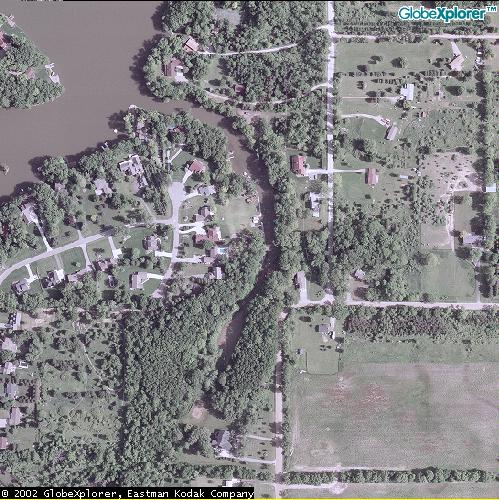 <src="http://www.lakelapeer.net/http: maps.google.com="" ?ie="UTF8&ll=42.968514,-83.371339&spn=0.019093,0.033088&t=h&z=15&output=embed"">
View Larger Map
Some Information About Lake Lapeer</src="http://www.lakelapeer.net/http:>

There are seven separate subdivisions situated around the
lake, each with its own deed of restrictions. There are also a few
areas that are not subdivided, but still are a part of the Lake Lapeer
Estates area.
The lake itself encompasses approximately 365 acres and has an average
depth of 15 feet, although many areas are much shallower. The lake is
stocked with bass, northern pike, perch, bluegill, and walleye. Fish are
stocked by your Association Board and financed through Association
dues.
The Lake level is controlled by the Lapeer County Drain Commission, in
cooperation with the Lake Lapeer Board of Trustees (Maintenance
Committee). On approximately April 21 of each year, the "boards" are
lowered in place at the dam and the lake level will begin to rise.
Depending on the amount of rain we get during this period (usually about
2 weeks), the lake will rise to its summer level, a total of about 36
inches. On approximately October 15th of each year, the reverse action
will take place, lowering the lake level again to its winter level.
The lack of clarity of the lake water is due to suspended clay
particles and algae bloom. Residents are encouraged to maintain
seawalls, to discourage erosion, which will contribute to the lack of
clarity. The use of phosphorus in your fertilizers is strongly
discouraged as this washes into the lake and promotes weed growth and
algal bloom. (Phosphorus is denoted on fertilizer content descriptions
as the second in the three-number series).
The Association owns and maintains the following facilities:
1) The Spillway, Dam, and Dam site
2) A boat launch: which is located on the north side of the Lake, off
Mitchell Road and east of Lake Lapeer Drive. This ramp is reserved for
the exclusive use of Lake Lapeer Association members. To obtain a key to
use the ramp, contact a trustee (see attached list of trustees' names,
addresses, and phone numbers). Please be prepared to provide your
current Association ID card. You may also be asked to sign a key check
out sheet. Please only obtain a key when you are ready to either launch
or pull out your boat, and return the key as soon as you have launched
or pulled your boat. You will then be obtain your membership card fro
the key holder.
3) An access lot: which is located off Woodland Drive in the southeast
corner of the largest part of the lake. This lot is for the use of
off-lake residents in Lake Lapeer Estates Subdivision No. 4 and No. 5.